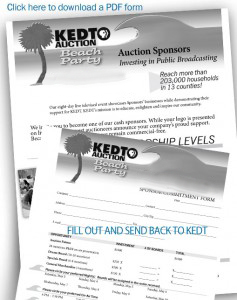 Want to Become A Sponsor?
Click the Image to the left and
download the pdf. form
fill out and send back to KEDT!
Auction Sponsors help underwrite the costs of production of the Live TV Auction. This seed money allows us to host our 8-night event and raise more than $200,000 for public broadcasting in South Texas.
Being an Auction Sponsor offers ample air-time and is a great way to give back to the community. While your logo is presented on live television, guest auctioneers announce your company's proud support.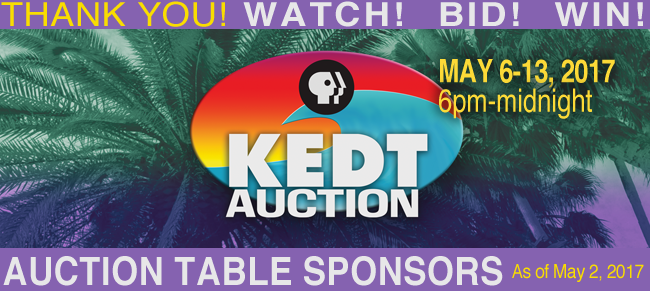 Borden Insurance
Corpus Christi Animal Hospital
Crocker Moving & Storage Co.
David Weathersby Farm Bureau Insurance
Dentistry Just For Kids
Ernest R. Garza & Company PC CPA's
Gowland, Strealy, Morales & Company, PLLC
Haeber Roofing Co.
Higginbotham/Swantner & Gordon
Tom Hunt – State Farm Insurance
Janet's Cakery
McKibben, Martinez, Jarvis & Wood, LLP
Ray West Warehouses
Stephanie Waterman Farmers Insurance
South Texas Money Management
Urban Engineering