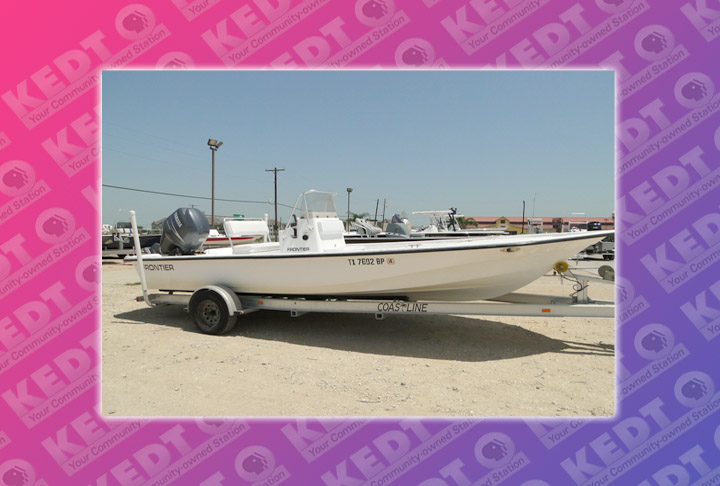 #1639S
Weekend Boat Rental
Premier Yamaha Boating Center
Are you a boater without a boat? Would you like to give family and friends a tour of the Gulf waters, but you don't have a boat big enough—or good enough—to do it in?
This next item is probably your answer.
Premier Yamaha Boating Center has donated a Weekend Boat Rental, valued at five hundred and ninety-five dollars.
On a Friday afternoon, the high bidder will pick up a twenty-one foot Frontier with an
F-150 Yamaha engine—trailer included. After that, it's sunsets sparkling off rippling waters…sea birds flying in formation…cool winds blowing against your face. For the entire weekend. The high bidder then returns the boat Monday morning, but keeps some great memories.
This offer is for experienced boaters only. A five hundred dollar deposit on a major credit card is required at the time of rental. This offer must be used one year from date of purchase. Holiday weekends are not included with this offer.
Motor through the area's beautiful bays. Be the high bidder for this Weekend Boat Rental from Premier Yamaha Boating Center, valued at five hundred and ninety-five dollars.