October 2014 – TV Programming Highlights
Oct. 2 @ 8pm – The Silent Majority

Drugs and alcohol kill more young people each year than all traffic accidents combined. Despite this disheartening statistic, more than 70% of teens actually make good choices about drugs and alcohol, debunking the myth that most teens participate in the partying culture. A new documentary shines the spotlight on this "Silent Majority," providing interesting answers about what teens want and their desire to stay drug-, alcohol- and tobacco-free. THE SILENT MAJORITY highlights teens and college students impacted by five empowering programs focused on education, prevention and intervention.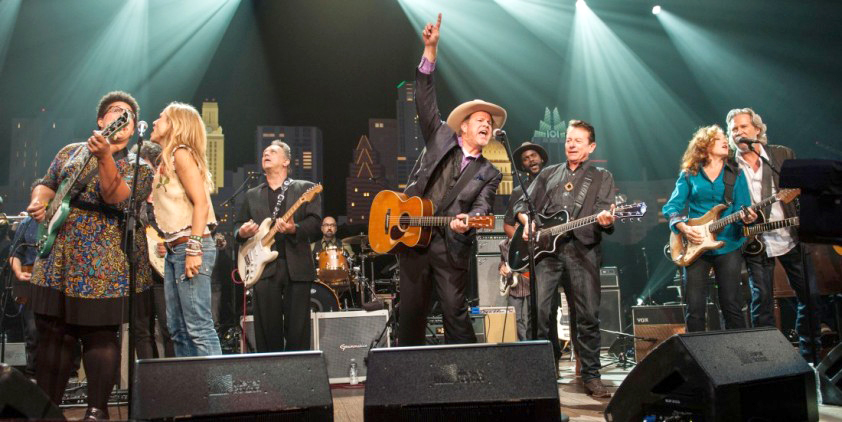 Oct. 3 @ 8pm – Austin City Limits Celebrates 40 Years

The star-studded special celebrates the trailblazing music series' 40th anniversary. With guest hosts Jeff Bridges, Matthew McConaughey and Sheryl Crow, the two-hour broadcast features memorable moments from the show's remarkable run, anchored by some of the brightest stars in the show's history returning to the AUSTIN CITY LIMITS stage for incredible performances. Highlights include legends Willie Nelson, Bonnie Raitt, Foo Fighters, Emmylou Harris, Kris Kristofferson, Gary Clark Jr., Lyle Lovett, Alabama Shakes, Buddy Guy and more performing in celebration of AUSTIN CITY LIMITS' legacy as an American music institution over the last four decades.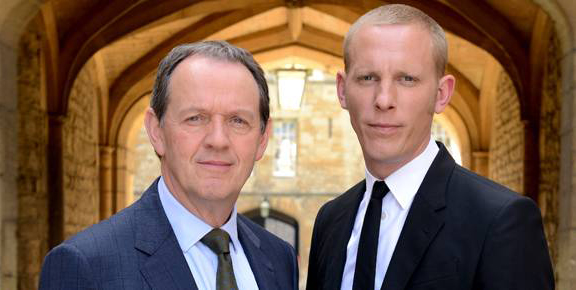 Oct. 5 @ 8pm – Masterpiece Mystery! – Inspector Lewis Season 7 (series)

Kevin Whately and Laurence Fox return for a seventh season of the beloved Inspector Lewis series. Hathaway has been promoted to Inspector after an extended break from the force, and Lewis is adjusting to retired life until he's asked to team up with his old colleague. With their partnership renewed under altered circumstances, the duo continues to solve crime in the seemingly perfect academic haven of Oxford.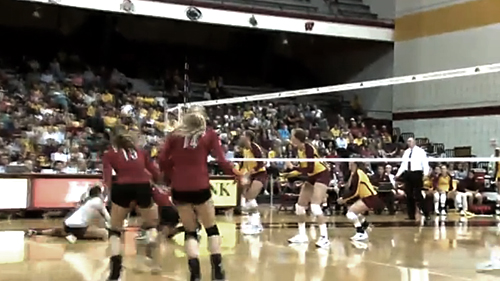 Oct. 9 @ 8pm – Media Coverage and Female Athletes

Forty percent of all sports participants are female, yet women's sports receive only 4% of all sport media coverage and female athletes are much more likely than male athletes to be portrayed in sexually provocative poses. To highlight why this matters and address these disparities, the Tucker Center for Research on Girls & Women in Sport at the University of Minnesota, in partnership with tptMN, have produced "Media Coverage and Female Athletes," a groundbreaking documentary that uses research-based information to examine the amount and type of coverage given to female athletes.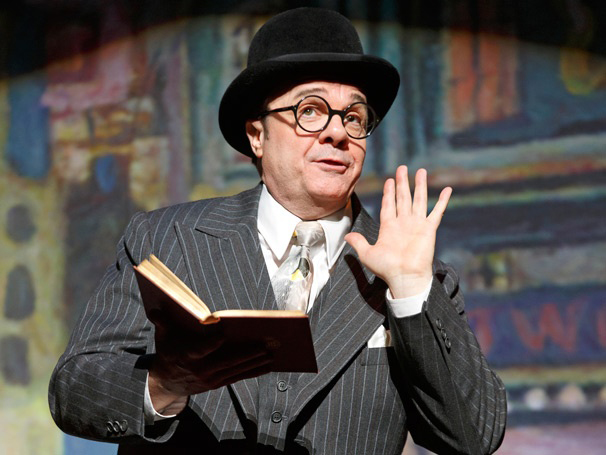 Oct. 10 @ 8pm – Live from Lincoln Center "The Nance Starring Nathan Lane"

Douglas Carter Beane's acclaimed drama The Nance, produced by Lincoln Center Theater, stars stage and screen actor Nathan Lane. The play tells the story of Chauncey Miles (Lane), a headline nance (a parody of a gay man) in the twilight of New York burlesque's era, who is homosexual. Integrating burlesque sketches into his drama, Beane paints the portrait of a homosexual man, living and working in the secretive and dangerous gay world of 1930s New York, whose outrageous antics on the burlesque stage stand in marked contrast to his offstage life.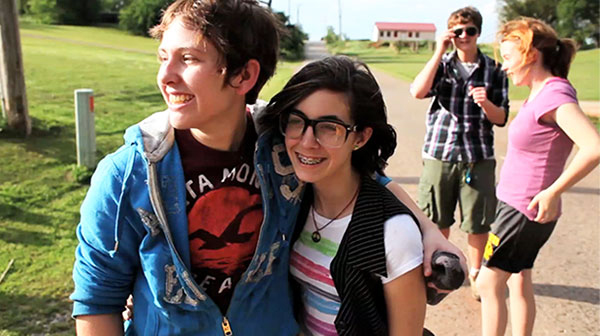 Oct. 13 @ 9pm – Independent Lens: Bully

Highlighting the challenges faced by bullied kids, "Bully" shows teachers and parents addressing aggressive behaviors that defy dismissal with "kids will be kids" clichés, and captures a growing movement to change the ways to address bullying in schools.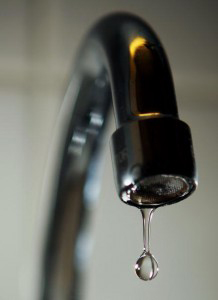 Oct. 16 @ 8pm Texas Water Crisis

A 60-minute magazine news program focused on the water crisis across Texas. Topics discussed will include: water use, how drought has changed urban environments, specifically several major urban plans already in progress; water supply , an examination of the dwindling supply and communities on the brink of not having enough water to meet basic needs; economic impact, how industry and agriculture use is driving conservation plans; water acquisition, a piece about buying water rights, shipping water, other infrastructure needs such as reservoirs and water conservation, how cities are using gray water and dealing with the need for tougher conservation measures.
Oct. 17 @ 8pm – Gershwin's Porgy and Bess from the San Francisco Opera

This production of 
Porgy and Bess
 from San Francisco Opera stars bass-baritone Eric Owens as Porgy and soprano Laquita Mitchell as Bess in the turbulent story of a disabled man, the headstrong woman he loves and the community that sustains them both. John DeMain conducts the San Francisco Opera Orchestra and Chorus in this American musical theater staple set in an African-American community on Catfish Row in coastal South Carolina. 
Porgy and Bess
is based on the play by Dubose and Dorothy Heyward, with music by George Gershwin including the celebrated jazz standard "Summertime."
Oct. 20 @ 9pm – Independent Lens: Twin Sisters

In China in 2003, twin babies Mia and Alexandra were found in a cardboard box and placed in an orphanage, where authorities separated the infants and concealed their sibling relationship. Two sets of prospective adoptive parents — one from California and the other from Norway — meet during the adoption process and launch an investigation that reveals that the girls are sisters. The girls grow up knowing they have a twin living on the other side of the world. When the girls are eight, Mia and her family go to Norway to visit Alexandra, and discover that the girls not only look and act alike, but are unmistakably and inextricably connected to each other. By Mona Friis Bertheussen.
Oct. 23 @ 8pm – Ultimate Restorations (series)

Television is at its best when we can watch history being made. Don't miss the Ultimate Restorations specials showing the largest restorations in the world. In our "throw away" society we are losing the old and valuable. The irreplaceable is being replaced. Masterpieces of functional art, created to enrich our lives, are being cut up, torn down, or simply disappear from neglect. You will see the complete rebuild of a locomotive steam engine, the restoration of a 136 foot classic yacht, and the world's largest pipe organ. Watch as the Lysander, a famous World War II airplane is meticulously restored. "Ultimate Restorations" follows the driven visionaries who put it all on the line to save these icons.
Oct. 24 @ 8pm – Great Performances: Tony Bennett & Lady Gaga: Cheek to Cheek

Tony Bennett and Lady Gaga team up for a special concert from the stage of Jazz at Lincoln Center's Rose Theater in New York City, performing selections from their collaborative classic jazz recording, Cheek to Cheek.
Oct. 26 @ 8pm – Masterpiece Mystery: Death Comes to Pemberley (series)

A coach races up to a country house with a hysterical passenger shrieking, "Murder!" What better way to continue Jane Austen's immortal novel 
Pride and Prejudice
? This delicious homage to Austen, adapted from P.D. James' clever whodunit, stars Anna Maxwell Martin ("The Bletchley Circle"), Matthew Rhys ("The Americans"), Matthew Goode ("The Good Wife") and Jenna Coleman ("Doctor Who"). Elizabeth and Darcy never knew marriage would be like this!
Oct. 30 @ 8pm – NOVA – First Air War

When World War I began in 1914, the air forces of the opposing nations consisted of handfuls of rickety biplanes from which pilots occasionally took pot shots at one another with rifles. By 1918, the fighter had become an efficient killing machine with a growing strategic impact on the outcome of the war. With the help of aviation buffs dedicated to bringing back classic WWI fighters.