August 2015 – TV Programming Highlights

August 4 @ 8pm - JFK & LBJ: A Time for Greatness
President Lyndon Baines Johnson is chiefly remembered for the Vietnam War. But 50 years ago, he engineered two of the most important laws Congress ever passed, the 1964 Civil Rights Act and the 1965 Voting Rights Act. This special examines how LBJ transformed America.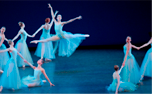 August 7 @ 8pm - Live from Lincoln Center: Curtain Up: The School of American Ballet Workshop Performances
The curtain rises on a new generation of ballet stars, at the School of American Ballet's 50th Annual Workshop Performances. The great George Balanchine saw the School as a springboard for his dazzling innovations. Tonight, we'll show you what that means for one dedicated group of students, rehearsing and performing in some of his most celebrated works.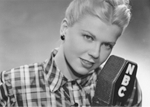 August 8 @ 7pm – My Music: Starlight Ballroom
Return to the glorious days of legendary orchestras, bandleaders and singers that ruled America's radio waves and dance halls, bringing joy and escape during the days the country went to war and through the era of victory that followed. Featuring songs from Perry Como, Doris Day, Benny Goodman, Tex Beneke, Peggy Lee, The Mills Brothers and more.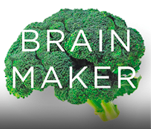 August 8 @ 9pm - Brain Maker with David Perlmutter, MD
Debilitating brain disorders are on the rise – from children diagnosed with autism and ADHD to adults developing dementia at younger ages than ever before. But a medical revolution is underway that can solve this problem: Astonishing new research is revealing that the health of your brain is, to an extraordinary degree, dictated by the state of your microbiome – the vast population of organisms that live in your body and out -number your own cells ten to one. Dr. Perlmutter explains the potent interplay between intestinal microbes and the brain, describing how the microbiome develops from birth and evolves based on lifestyle choices, how it can become "sick," and how nurturing gut health through a few easy strategies can alter your brain's destiny for the better.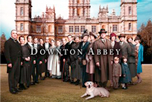 August 9 @ 8pm & 9:30pm – Downton Abbey Rediscovered
Relive treasured moments from the five seasons of "Downton Abbey" and sample the next and final season. Savor clips, behind-the-scenes footage and interviews with Julian Fellowes, Gareth Neame and the series' cast. Paula Kerger, PBS president, hosts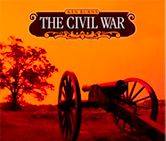 August 10 @ 7pm – Ken Burns: The Civil War
Celebrate the 25th anniversary of the landmark series in September 2015 with this in-depth overview of the iconic documentary. See video clips and interviews with Ken Burns, Geoffrey Ward, Ric Burns, Buddy Squires and others. Award-winning actor Sam Waterston, who provided the voice of President Lincoln in the original series, hosts.



August 11 @ 7pm & 8:30pm – My Music: 60's & 70's Slow Songs
Relive memorable nights of slow dancing and romancing to favorite love songs, featuring unforgettable classics from Andy Williams, Dusty Springfield, The 5th Dimension, Engelbert Humperdinck, Anne Murray and others.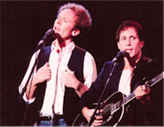 August 14 @ 7:30pm – Simon & Garfunkel: The Concert in Central Park
Join the iconic duo and the more 500,000 fans who came out for this once-in-a-lifetime 1981 benefit concert for the world's most famous urban park. The concert features the pair's greatest hits, from "Mrs. Robinson" to "Sounds of Silence."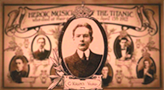 August 17 @ 7pm – Titanic: Band of Courage
Explore the dramatic and inspiring story of the eight musicians who continued to play as the Titanic went down. Their story is told through new recordings of songs from the White Star Songbook, along with archival photos and interviews with experts on the tragedy, the era and its music, offering insight into the musicians and why the courageous men continued to play until the end.

August 18 @ 8:30pm – Desert Dreams: Celebrating Five Seasons in the Sonoran Desert
The Sonoran Desert is alive with beauty, and this stunning film captures the changes over the seasons with views of its remarkable plants and animals. Desert Dreams showcases 182 species of plants and animals in a first-of-its-kind presentation of the Sonoran Desert as it changes over the course of a full year. Desert Dreams blends HD video footage and time-lapse imagery captured over four years with stills from the filmmaker's photographic archive compiled over three decades to chronicle five seasons: Dry Summer, Wet Summer, Autumn, Winter, and Spring.

August 25 @ 7pm – A Few Good Pie Places
Come along on a tour of fruity and creamy pie shops from Maine to Alaska. Meet crusty and flaky cooks who know how to make dough, add spices to fillings and crisscross a lattice top. It's a celebration of apple, berry and sweet potato slices!

August 25 @ 8pm – A Few Great Bakeries
Explore warm, toasty, small bakeries from Massachusetts to California. Find out how a business that makes cakes, pies, bread and bagels can become a neighborhood landmark. Celebrate beautiful icing, gooey treats and skillful bakers!

August 27 @ 8pm – 1964: The Fight for a Right
By the mid twentieth century, Mississippi's African Americans had suffered from nearly 75 years of slavery by another name - Jim Crow discrimination. In 1964 in Mississippi, people died in an effort to force the state to allow African Americans to exercise their constitutional right to vote. Although, the 50th anniversary of Freedom Summer has passed, the struggle for voting rights is still pertinent. According to the NAACP, states have recently passed the most laws limiting voter participation since Jim Crow. Moreover, these laws also disenfranchise other people of color, the elderly, poor, and disabled.

August 28 @ 8pm – Great Performances: Vienna Philharmonic Summer Night Concert 2015
The Vienna Philharmonic performs an open-air concert from the gardens of Austria's Imperial Schönbrunn Palace. Zubin Mehta conducts, with pianist Rudolf Buchbinder as soloist, in works by Grieg, Sibelius, Richard Strauss and Johann Strauss II.

August 30 @ 7pm - Secrets of Her Majesty's Secret Service
Her Majesty's Secret Service is the world's oldest and most famous spy agency. Home to the legendary Agent 007, James Bond, it has been at the centre of international espionage for over 100 years. Now the truth is revealed behind the covert operations, the tales of treachery and the double-agents who've risked their lives.

August 31 to September 2 @ 7pm @ 10pm – Big Blue Live
Presented by both the BBC and PBS, Big Blue Live presents scientists, animal behaviorists and other experts in a live TV broadcast to view the rejuvenation of the once endangered ecosystem of Monterey Bay, California, where marine creatures convene in a once-a-year confluence of fins, fur and fangs. In both feeds, as well as streaming online and in social media, viewers can watch one of nature's great "reality shows" delivered through state-of-the-art filming technologies and live reports from air, sea, and below the waves. The multi-platform event will be anchored by four on-air correspondents from a reporting hub at the Monterey Bay Aquarium and from aboard NOAA (National Oceanic and Atmospheric Administration) Office of National Marine Sanctuaries' research vessels. Leading scientists and other experts will provide additional insights.