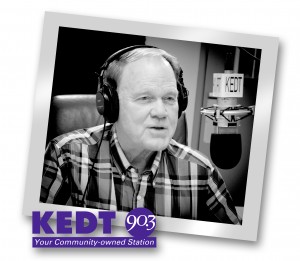 A native of South Texas, Ted is originally from Taft, Texas. In fact, except for a 10-year period in the military and at college, he has lived in the Corpus Christi area all his life.
Ted has more than 30 years of broadcasting experience and worked for a number of years as a television news reporter. More recently, he served for almost 20 years in the City of Corpus Christi's Public Information Office. During that time, the various television, video and print projects produced by that office garnered the city more than 20 national, state and local awards.
Ted holds a Bachelor's Degree from the University of Texas at Austin. As a longtime fan of NPR , he is excited and proud to be a member of the KEDT team. Ted's interests include history, music and writing.