The 2017 Annual Live Television Auction
May 6-13, 2017
Auction Week     May 7-May 13, 11 AM – 5:30 PM
Sunday               May 14, 11 AM – 1 PM
Monday               May 15, 11 AM – 6 PM
Tuesday              May 16, 11 AM – 6 PM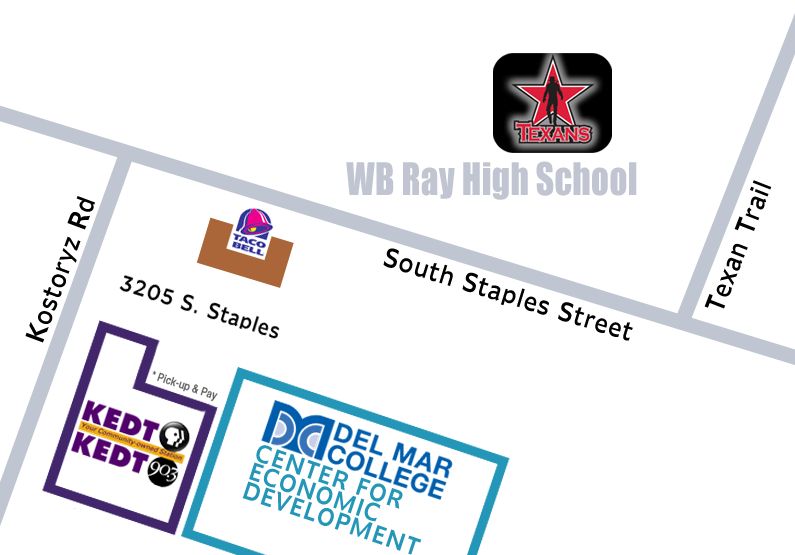 Click to enlarge map
Pick Up and Pay is located in the front of the building
Please do not come to pick up your items until you have been confirmed as the high bidder by confirmation.
If I was the high bidder and I am unable to pick up my item, what are my options?
You must pick up your items within 24 hours of your confirmation call. Buyers that pick up their items within 24 hours will receive a Whataburger coupon good for one free Whataburger. ONE COUPON PER TRANSACTION.