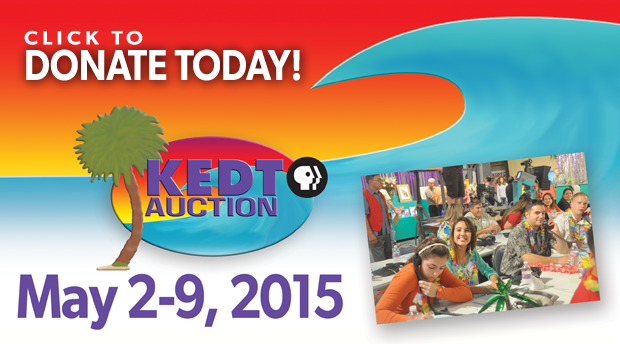 The 2015 Annual Live Television Auction
May 2-9, 2015
Auction Angels are our event's premier sponsors
and enjoy the highest visibility.
Auction Angels
are
the energy of the annual TV Auction Beach Party. These businesses underwrite and host a 3-hour segment of the Auction. The Auction Angel sponsors provide 10-12 employees to answer phones and show their wild enthusiasm for public broadcasting!
In return for the sponsorship, energy and enthusiasm provided, our Auction Angels receive:
• A signature way to showcase your community involvement
in 13 counties and 203,000 viewing households throughout
South Texas.
• A 35-45-second video spot to run once an hour during the Angel's
three-hour commitment.
• Endless studio shots of your employees wearing your
company shirts/logos.
• Invitation to act as our on-air Auctioneer.
• A banner with your information displayed in the studio
during your segment.
• Your name on the KEDT website with a link to your corporate website.
For more information about becoming an Auction Angel
,
please call
KEDT at 361-855-2213
.
Or email
Auction Angel Sponsorships