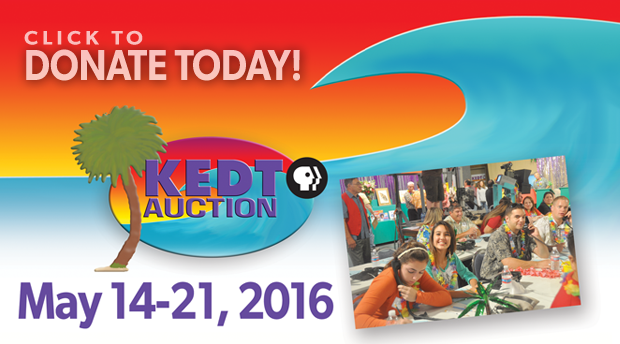 The 2016 Annual Live Television Auction
May 14-21, 2016

Important Numbers
KEDT
(business hours)
361-855-2213
Auction Bidding Numbers:
(6 pm - midnight)
361-855-2000
1-800-333-9831
Information Central
(Information on Auction Items)
361-855-2213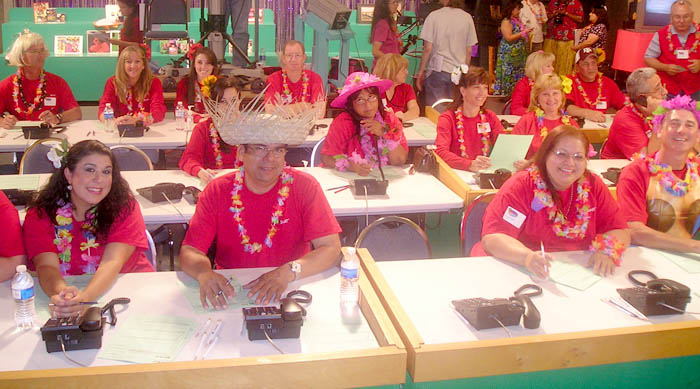 This is the 44th year for the KEDT-TV Auction. The Auction is the single largest fundraiser supporting KEDT programming.
The Auction is successful because our donors get valuable on-air advertising, our viewers get great merchandise at great prices, and KEDT raises much-needed funds to support the quality programming our viewers count on.

DONATE TODAY.
The more valuable your donation, the more on-air promotion
and visibility your company will receive.
Participation opportunities include cash donations where
your business is the focal point.
The KEDT viewing area includes 13 South Texas Counties
and over 203,000 households.
CONTACT TO DONATE FOR:
Auction Sponsors
Specials
General Merchandise
General Questions

VOLUNTEER FOR AUCTION!
It's 8 nights of fast paced action! We need you!
We have two shifts per evening we need to fill.
Call 855-2213 or email: auctionvolunteer@kedt.org.





Over 2,000 auction items


Volunteer driven – 1000+ volunteers


Community Focused – "Your Community-Owned Station"


Donations are Tax Deductible