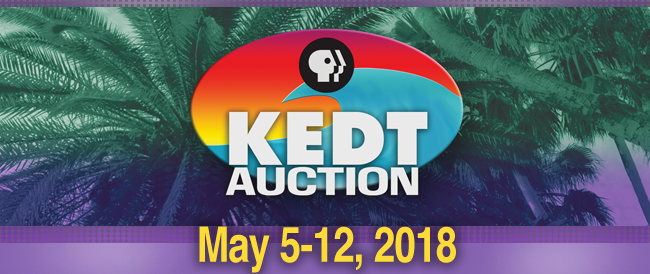 CLICK TO DONATE
PRINT the linked file and mail, FAX or email the form back to us!
MAIL KEDT AUCTION, 3205 S. Staples, Corpus Christi, TX 78411
FAX 361.855.3877
EMAIL auction@kedt.org
KEDT hosts an annual Live TV Auction as a fundraiser for the station.
The KEDT Live Televised Auction:
• Is now in its 46th year
• Involves more than 1,000 volunteers
• Is presented by 160 guest auctioneers including business & civic leaders
• Receives more than 2,000 items from over 900 donors
Viewers bid on a myriad of items, either a gift certificate or the item itself, including vacations, hunting trips, fine dining, tools and accessories, lawn and garden items, home furnishings, hunting equipment, jewelry, luggage, musical instruments, office equipment, sports- related memorabilia and much more!