TO DONATE GENERAL MERCHANDISE CLICK THE LINK BELOW,
PRINT OUT AND FAX OR MAIL TO ADDRESS ON FORM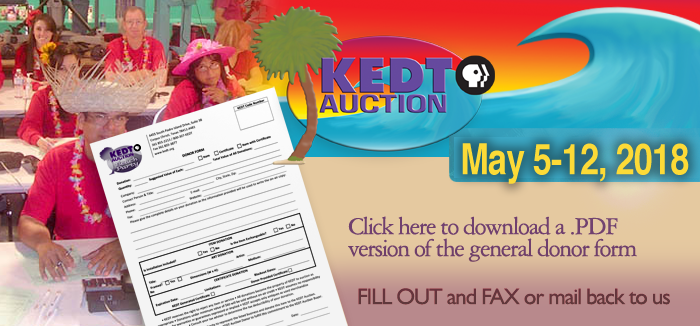 Daily Donor Bonus: Give an item valued at $60 or more for each night of the auction. Daily donors receive the recognition associate with item values PLUS recognition on KEDT website & other social media.
Table Level ($60-$599): Item or gift certificate featured 1 night during the auction. Donor / Business receives 3 on-air mentions, value determines length of mention.
Fire Sale ($10 – $59): Shown during quick sale with Kippy the Fireman. No on-air or web page mentions.