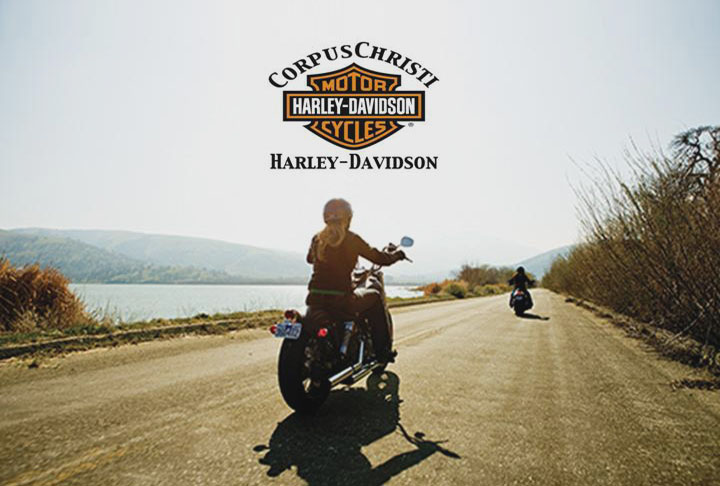 #2046S
Riding Academy Class and Weekend Rental
Corpus Christi Harley-Davidson
Here's a sweet deal for a new Harley enthusiast. A riding class and weekend rental of a Harley-Davidson motorcycle. This special offer is valued at six hundred dollars, and donated by Corpus Christi Harley-Davidson.
Think of it: cutting through the wind, seeing the open road more clearly than you ever have before, making travel memories that will last a lifetime. That's what this item can provide.
The Riding Academy class will get the high bidder up to speed on driving a Harley-Davidson and finding their edge over the course of four days of instruction. After the class, the high bidder has their choice from the 2014 rental fleet for a Friday to Monday rental.
A two thousand dollar security deposit is required for the rental. Tax and insurance is not included in this package. This offer must be used within six months of purchase. It is not exchangeable. Proper riding attire is required for the range portion of the Riding Academy course, and for the weekend rental.
That's a Riding Academy New Rider Course and a weekend rental of a 2014 Harley-Davidson. Donated by Corpus Christi Harley-Davidson, this offer is valued at six hundred dollars.