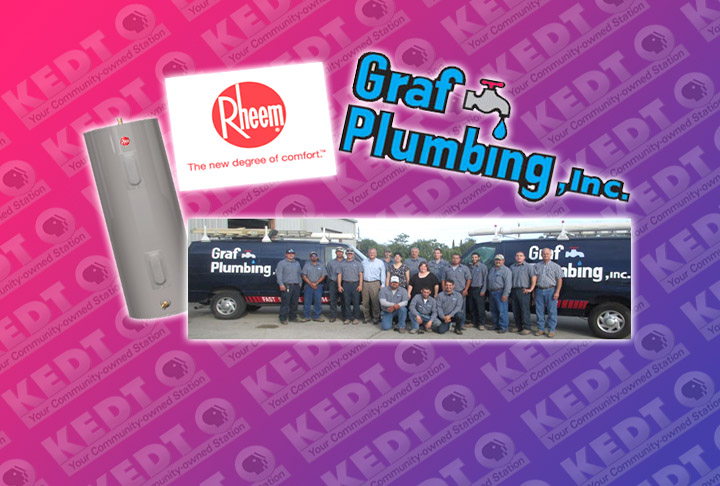 #1857S
Rheem Water Heater
Graf Plumbing, Inc.
What's the appliance that is used by everyone in the house, every day? It helps with multiple tasks, and most of us take it for granted—until it stops working.
The answer is a water heater. If you have an old one, or one that you can't depend on, don't wait for it to stop working. Consider a bid on this item instead—a new Rheem Water Heater, donated by Graf Plumbing Incorporated and valued at nine hundred and seventy-five dollars.
This offer will replace your existing forty or fifty gallon electric water heater with a Rheem Pro E40 or E50 model. The Rheem model is engineered for longer life, high performance and lower operating cost.
It also comes with Rheem's eight-year limited tank and parts warranty.
Installation is included with this item. It is not available on weekends or after hours. This item is not exchangeable and must be used by
November 15, 2014.
Keep your water warm and bills in check by considering a bid on this Rheem Water Heater from Graf Plumbing, Incorporated. It's valued at nine hundred and seventy-five dollars.