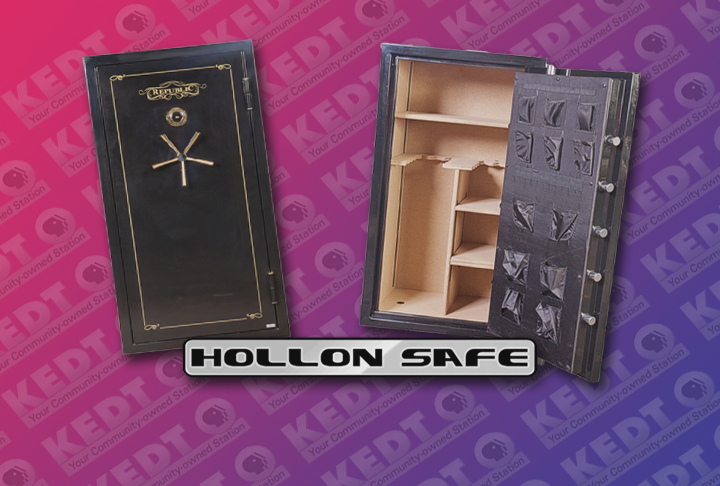 #504S
Republic Series Gun Safe
Hollon Safe Company
This next item is a must for the serious gun collector in your family—maybe that someone is you.
From the Hollon Safe Company comes this Republic Series Gun Safe, valued at two thousand, six hundred dollars.
The high bidder will receive the twenty-two gun capacity RG-22 model. It stands fifty-nine inches high, thirty inches wide and twenty-four inches deep. This safe has three-way active locking bolts, with coverage on all four sides of the door.
With a five inch-thick door, and one and a quarter inch-thick body, this Republic Series safe is three hundred percent thicker than the average safe. Your guns are also protected from fire, thanks to fireboard layers on the door and body, and an expandable door seal that keeps out smoke and water.
A special bonus to the high bidder – delivery of this item within the Corpus Christi area is included, courtesy of Corpus Christi Loc Doc. This item must be used by August 15, 2014.
You've made an investment in your guns—now it's time to protect that investment. Call now for this Republic Series Gun Safe, donated by the Hollon Safe Company and valued at two thousand, six hundred dollars.