<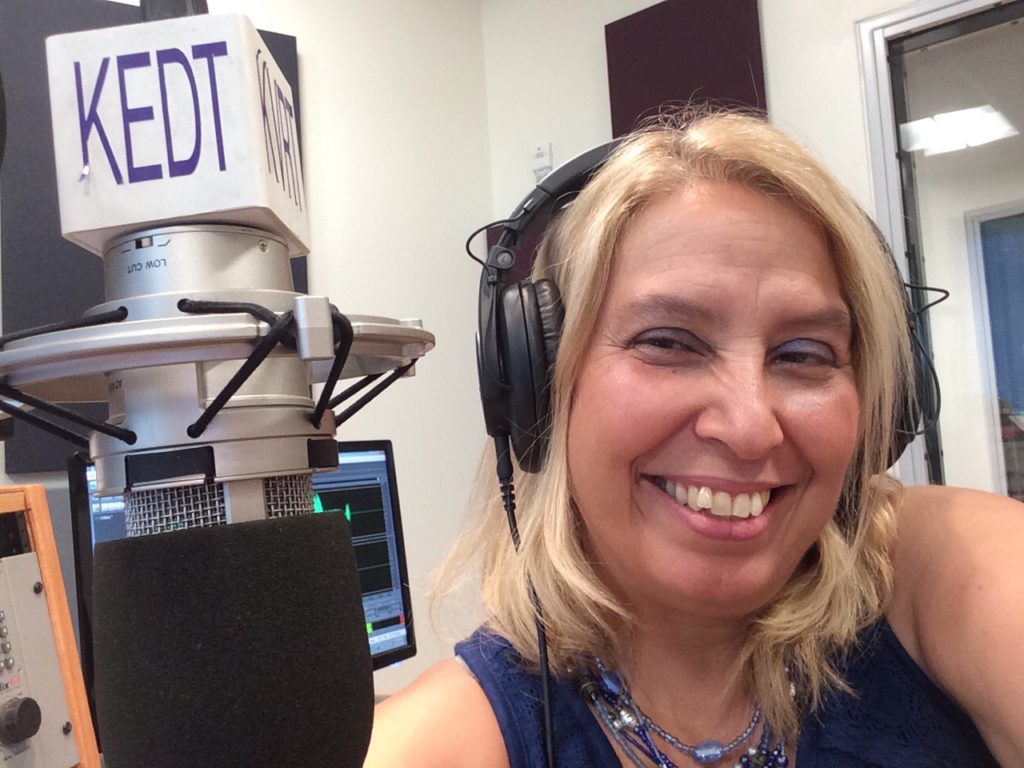 Host of the "Latin Dance Party"
Lorena's passion for Latin music comes from a childhood spent in Panama, where she grew up surrounded by the sounds of salsa, merengue, cumbia, jazz, and Panamanian folk rhythms. "You could say that the music of Fania All-Stars was the soundtrack of my childhood. My family loved listening to salsa – I remember spending hours singing to the music of El Gran Combo, Celia Cruz, and Willie Colon." In addition, Lorena developed a love of Brazilian samba and bossa nova early on in life, music that she cherishes to this day.
She is thrilled to work as a volunteer announcer at KEDT, sharing her love of music from the Americas with South Texas, where she has lived since 2003. "I'm amazed at the vibrant salsa and Latin music scene here in Corpus Christi and in South Texas in general. It makes me feel right at home." Lorena has lived and worked in various locations around the world, including Latin America, Europe, the Middle East, and the Pacific.
In addition to her work as an announcer with South Texas Public Radio, she works as an interpreter in Spanish, French and Portuguese. She is an avid martial arts student and also teaches Zumba, a fitness program inspired by Latin rhythms.
Feel free to send Lorena your feedback and song requests by e-mail