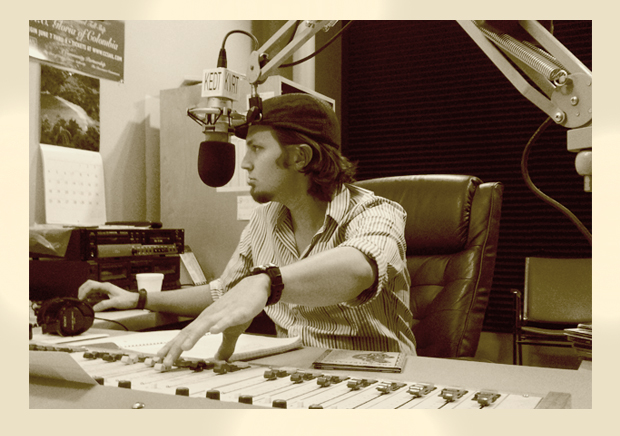 Some Call it Folk
Host–Garrett Wieland
From the moment he first heard The Band's "The Night They Drove Old Dixie Down" and Levon Helm's raw, powerful vocals, Garrett was hooked. He devoured anything he could get his hands on—from his dad's old vinyls and tapes to scouring old music stores.
These days, Garrett probably loves Americana and folk music more than ever. A TAMU-CC graduate with a Master's in English and a questionably strong love of research, Garrett loves to tell a story with each installment of "Some Call It Folk." A collage of Old West ballads, cowboy poetry and the music of Texas vaqueros, his shows aim to inform AND entertain.
When he's not researching material for the show (or getting lost in the music at Kerrville's annual Folk Festival), Garrett keeps busy writing and performing music for a new generation of folk music-lovers with his band, The Independent Thieves. In his spare time, he enjoys hiking, camping and exploring State/National Parks and assorted ghost towns with his girlfriend.
Click to View Larger