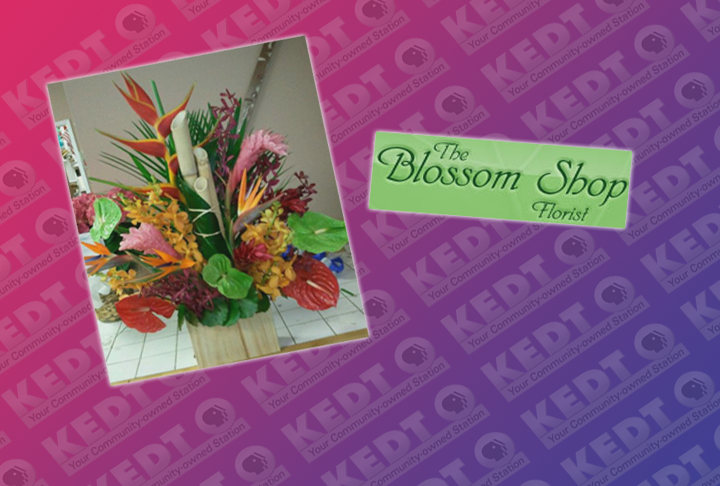 #121S
A Year of Fresh Flowers
The Blossom Shop
KEDT-TV is home to the Masterpiece Classic hit show Downton Abbey. If you watch the show, you know that fresh flowers are part of what brings the amazing estate to life in every episode. Now think about making fresh flowers a part of your home or office every month for a whole year.
That's what this next item offers the high bidder—from The Blossom Shop comes twelve fifty dollar gift cards, which can be used once per month, for a total value of six hundred dollars.
You can make a trip to The Blossom Shop every month and come home with arrangements of your favorite flowers—roses, daffodils, tulips, carnations, lilies. You name it, you buy it with your gift card. Or think about presenting this item package to someone you love as a surprise—a year of flowers, for holidays, occasions, whenever.
That's one fifty dollar gift card for use every month, through June 30, 2015. It's a six hundred dollar total value, donated by The Blossom Shop.