By including KEDT in your marketing mix, you create an association with NPR and PBS, two of the country's most trusted news and entertainment outlets. You and your organization will enjoy an association with public media's image of stability and integrity. KEDT/KVRT covers a large area of South Texas, and our listeners are among the region's most educated, affluent and influential. All radio and television underwriting sponsors receive their company name and a link to their website on the KEDT website as well as mentions on social media channels.
For more information and to become an underwriter, call Myra Lombardo at 361.855.2213 or email her.


Television
When you partner with KEDT, you have the flexibility to select the program, day and time best suited to your marketing needs.
When you become a television program underwriter, your investment includes a visual and verbal acknowledgement bookending programs including PBS NewsHour, Nova, Frontline, Washington Week, Nature, Victoria, Sherlock and Antiques Roadshow.
KEDT's award-winning children's programming includes such favorites as Sesame Street, Curious George, and WordGirl. In addition to program-specific underwriting, KEDT also offers rotating spots to reach a wider audience. KEDT's professional producers will create your underwriting spot at no additional charge or work with an existing spot.


Radio
Radio underwriting options include NPR's Morning Edition and All Things Considered, WHYY's Fresh Air with Terry Gross and popular weekend programs, such as Weekend Edition and Wait Wait…Don't Tell Me. Reach music-lovers with economical underwriting packages associated with our classical music programs. Radio underwriting messages are delivered live and include a 15-second message naming the underwriter along with a brief description.

KEDT-TV's "Challenge!" Academic Tournament
Challenge! is the second most watched show on KEDT, after Antiques Roadshow. Teams from 24 South Texas high schools compete in the academic quiz show, hosted by Eric Boyd. The single-elimination tournament begins with 24 high school teams, and the battle of wits continues until the winner emerges. The top two teams and all competitors in the All-Star game receive scholarship money. Challenge! is produced by KEDT. The show encourages learning in a fun atmosphere and showcases the value of education. Challenge! not only raises the bar for academic competitions, it also recognizes South Texas students' academic achievements.
By participating as a Lead, Bracket or Video Question sponsor, your company receives on-screen credit and is recognized in television and radio promotional spots. Sponsors are also listed in promotional materials. Sponsorship range from $6,000 to $25,000.

Membership Drive Grants (Starting at $500)
During KEDT's television and radio membership drives, "Challenge Grants" are a great way to publicize your company on air while demonstrating your support for KEDT. Your Challenge Grant is presented as a dollar-for-dollar match that motivates listeners and viewers to get involved by calling in their pledge to help reach your organization's Challenge Grant.
Community Events
KEDT has three, wildly popular fundraising events every year: the Food & Wine Classic, our live televised Auction and Classic Brew. Our events are known for being relaxed, social environments great for networking as well as maintaining and renewing friendships, all while supporting public broadcasting in South Texas.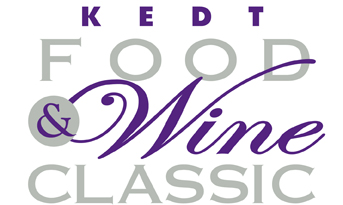 KEDT Food & Wine Classic – January 2019
Guests sample from a vast array of domestic and imported fine wines from a complimentary Food & Wine Classic commemorative wineglass while tasting culinary creations from many of the area's finest restaurants. The event, in its 26th year, is held at the Corpus Christi Museum of Science and History. Food & Wine Classic sponsors receive recognition in print, online and on air (radio and television) along with tickets to the event.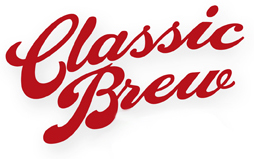 KEDT Classic Brew – September 2018
The casual event of the year! Our beer-tasting event features more than 150 domestic and imported brews along with samples from area restaurants. The event, in its 23rd year, is held at the Corpus Christi Museum of Science and History. Guests receive a commemorative pilsner and stroll through the museum while enjoying live music and browsing a silent auction filled with collectable merchandise and one-of-a-kind items. Classic Brew sponsors receive recognition in print, online, on air (radio and television) along with tickets to the event.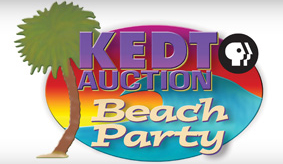 KEDT Live Televised May 2018
The TV Auction is the premier fund-raising event for KEDT. This eight-day live auction is in its 47th year. Viewers bid on an astounding variety of items, from vacations, hunting trips and fine dining to tools, lawn and garden items, furniture, jewelry, luggage, office equipment and much more. More than 187,000 households in our 15-county South Texas viewing area watch the auction. Sponsorships range from $150 to $5,000. Donations range from $60 to $5,000+. By being an auction sponsor, or by donating an item to be auctioned off, your company receives media exposure ranging from your company's name shown on air and a verbal reading of your company name by an auctioneer, to a 45-second video presentation with narration about your company aired frequently during auction week.
By donating an item to the auction or being a sponsor of the auction, your company receives extensive television exposure.
To design an underwriting package that reaches your marketing goals, call Myra Lombardo at 361.855.2213 or emailher.