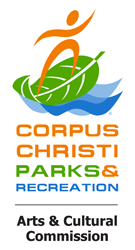 This program is funded by
Hotel Occupancy Tax Funds
by the City of Corpus Christi
through the Arts & Cultural
Commission.
__________________________________________________________________________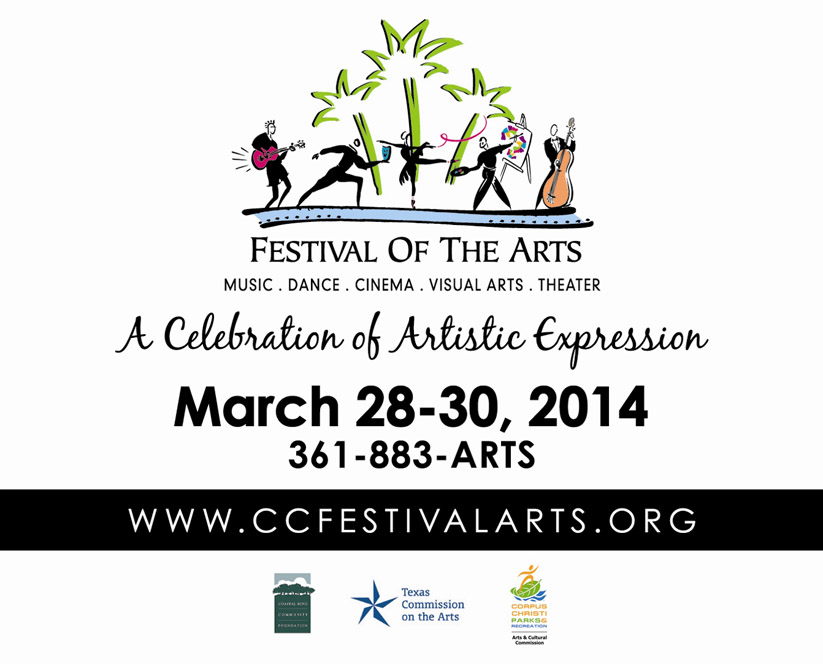 Corpus Christi Festival of the Arts
It's a celebration of the arts March 28th through 30th at Heritage Park during the 2014 Festival of the Arts. This free, 3-day event includes music, dance, theater and cinema as well as the festival's signature event: the creation of a large, Italian Street Painting by internationally recognized artist, Julie Kirk-Purcell. In addition to performances on two stages, the festival has creativity areas for children and teens and works from more than 100 artists from across the U.S.
Information at ccfestivalarts.org.
__________________________________________________________________________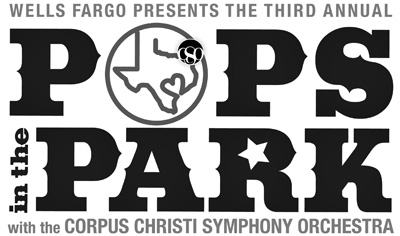 Enjoy Pops in the (ball)Park!
The Corpus Christi Symphony Orchestra presents the third annual "Pops in the Park," Saturday, March 29, at Whataburger Field, featuring music celebrating the Lone Star State. The lights on the Harbor Bridge will be synchronized to the music, and the evening concludes with a fireworks display. Gates open at 5:30 p.m., and the show begins at 7:30.
Details at 883-NOTE, or ccsospecials.com.
__________________________________________________________________________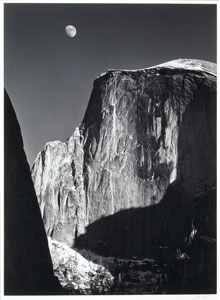 Ansel Adams: Western Exposure
January 23 – May 4, 2014
Ansel Adams was a visionary figure in nature photography and wilderness preservation. He is seen as an environmental folk hero and a symbol of the American West, especially of Yosemite National Park. Adams' dedication to wilderness preservation, his commitment to the Sierra Club, and of course his signature black-and-white photographs inspire an appreciation for natural beauty and a strong conservation ethic. This collection of 145 photographs comes from Adams' personal collection owned by his family. The exhibition will only be seen in two American museums.
FOR MORE DETAILS:
www.ArtMuseumOfSouthTexas.org
or call 361.825.3500
Open: Tuesday-Saturday 10 am-5 pm
and Sunday 1 pm-5 pm
Closed: Mondays