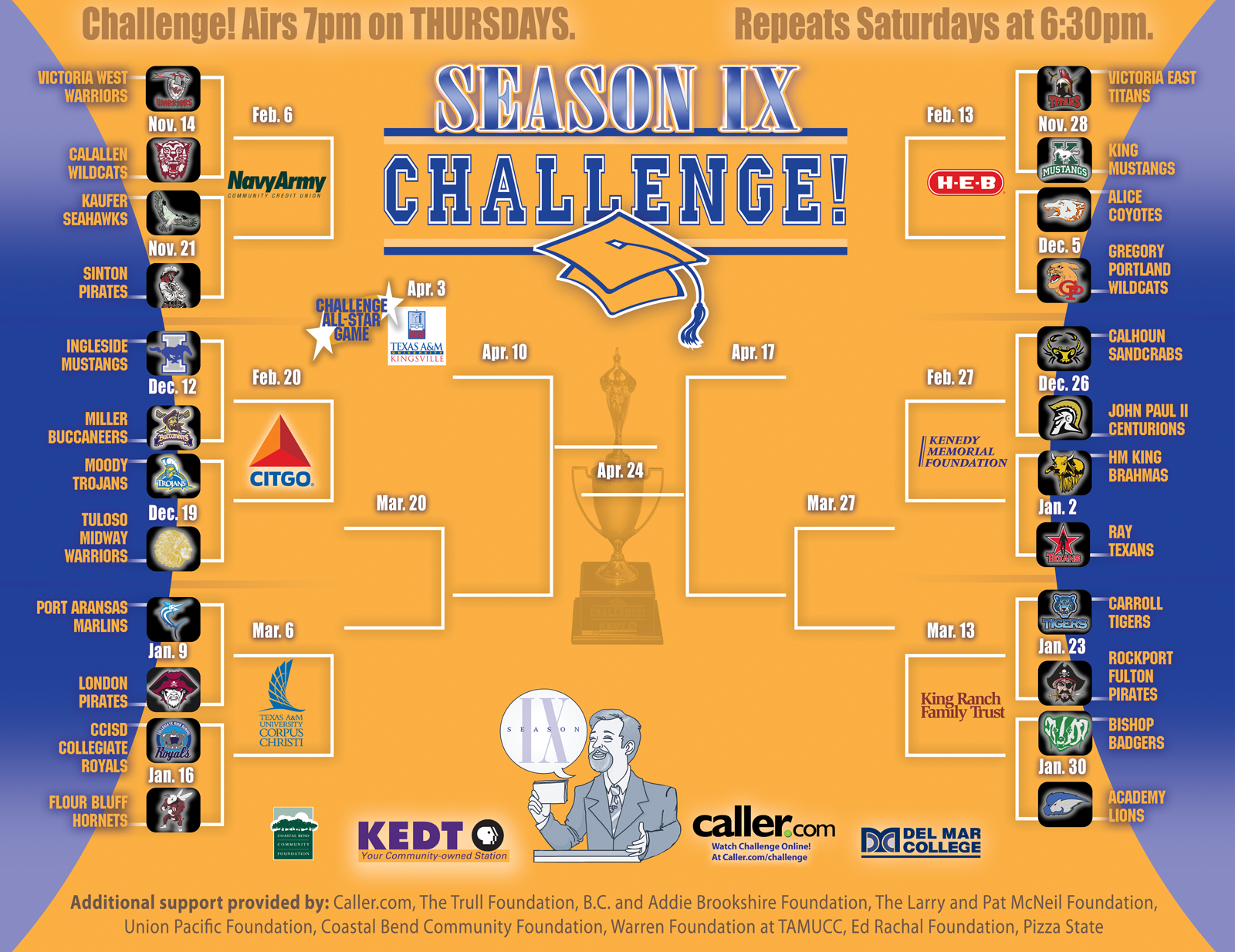 Don't miss any of the games with this handy bracket of the KEDT Challenge IX game schedule.
Local schools are preparing for another season of head on combat with their peers on another exciting season of KEDT Challenge!
This year there are two new teams that want to vie for the championship cup! They are the London Pirates and the Port Aransas Marlins!
Will the defending champion King Mustangs hold on to the crown or will some new talented team take the Cup as their own?
Follow all the action On KEDT-TV. AIRS Thursdays at 7pm and Saturdays at 6:30pm!
TEAM BRACKET SPONSORS THIS YEAR ARE:
NavyArmy Community Credit Union
CITGO
Texas A&M University – Corpus Christi
H-E-B
Kenedy Memorial Foundation
King Ranch Family Trust
ALL-STAR GAME SPONSOR :
Texas A&M University – Kingsville
Del Mar College
Additional support provided by: Caller.com, The Trull Foundation, B.C. and Addie Brookshire Foundation, The Larry and Pat McNeil Foundation,
Union Pacific Foundation, Coastal Bend Community Foundation, Warren Foundation at TAMUCC, Ed Rachal Foundation, Pizza State