June 2013 – TV Programming Highlights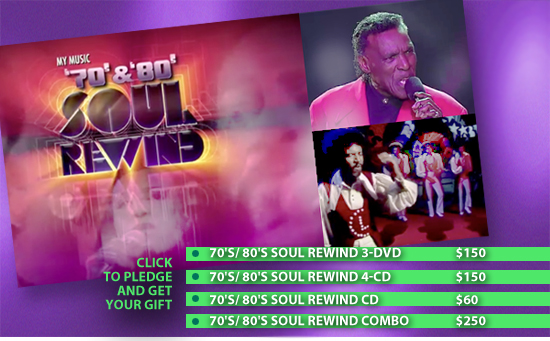 June 2 @ 7pm & 9pm – My Music: 70's & 80's Soul Rewind
Whoopi Goldberg hosts this new special capturing the smooth, sexy and sophisticated sounds of the greatest groups and solo artists from the 1970s and 1980s from the MY MUSIC and worldwide archives. With performances by the Spinners, Lou Rawls, Marvin Gaye, Earth, Wind & Fire, Bill Withers, the Trampps, the Jackson 5 and many more.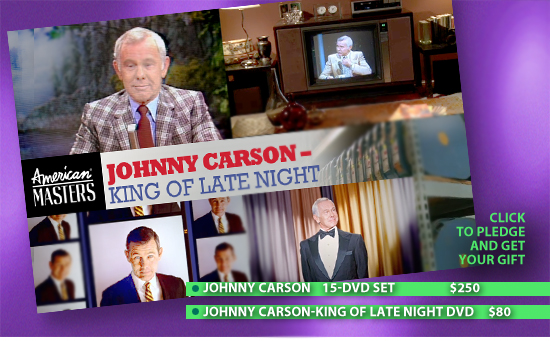 June 3 @ 7pm – American Masters: Johnny Carson – King of Late Night
Explore the life and career of "The Tonight Show" host — seen by more people than anyone else in U.S. history — through unprecedented access to Carson's personal and professional archives, including all existing episodes of "The Tonight Show" from 1962-1992. Interviews with family, colleagues and performers who appeared, began or were influenced by "The Tonight Show" illuminate his story: David Letterman, Jay Leno, Ellen DeGeneres, Conan O'Brien, Jimmy Fallon, Jerry Seinfeld, Steve Martin, Joan Rivers, Mel Brooks, Angie Dickinson, David Steinberg, Don Rickles, Carl Reiner, Doc Severinsen and others. Kevin Spacey narrates.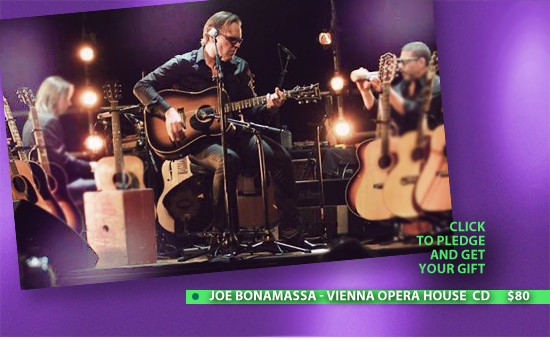 June 4 @ 7pm – Joe Bonamassa: An Acoustic Evening at the Vienna Opera House
(with local tickets)
On July 3, 2012 internationally renowned guitar superstar Joe Bonamassa brought a very special and exclusive acoustic presentation to the Vienna Opera House. His most recent album, Driving Towards The Daylight, reached #2 on the U.K. Top 40 Albums Chart, and he completed an arena tour there in 2012. In 2009 he was the recipient of the Classic Rock Magazine "Breakthrough Artist of the Year" award, and The Guardian said of him: "the 35-year-old from upstate New York has consolidated a reputation as the pre-eminent blues-rock guitarist of his generation".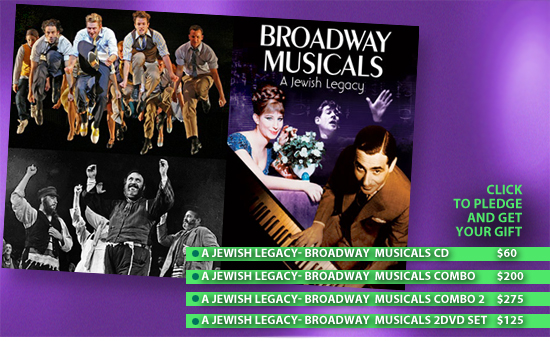 June 7 @ 7:30pm – Great Performances: Broadway Musicals: A Jewish Legacy
Why has the Broadway musical proven to be such fertile territory for Jewish artists of all kinds? From Broadway's golden age, names like Irving Berlin, Jerome Kern, the Gershwins, Arthur Laurents, Jerome Robbins, Leonard Bernstein and Stephen Sondheim immediately come to mind. More recently, Broadway babies such as Stephen Schwartz, Marc Shaiman and Andrew Lippa represent a sampling of the Jewish talents who continue to leave their mark on musical theater. Filmmaker Michael Kantor focuses on this central question left largely unaddressed in his Emmy-winning BROADWAY: THE AMERICAN MUSICAL, combining interviews with performance footage, including many of the rousing anthems and timeless ballads America has loved for a century.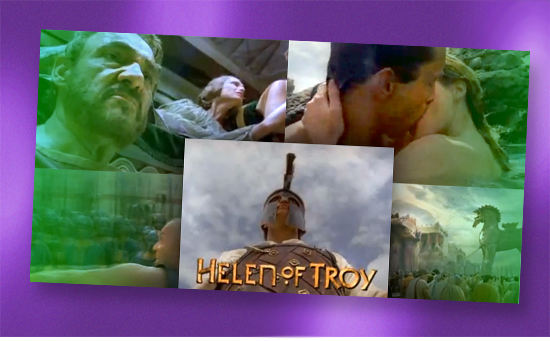 June 11 @ 7pm – Helen of Troy
Historian Bettany Hughes (THE SPARTANS) travels across the eastern Mediterranean on an epic journey to find out the truth about Helen of Troy, known as "the face that launched a thousand ships." Helen has been blamed for causing the Trojan War, a conflict that resulted in countless deaths. During her voyage in Helen's wake, Hughes sorts the reality from the myths told about Helen. She travels from the city where it is said Helen was born — Sparta in the mountains of Greece — to the archaeological site in modern Turkey that will be forever linked with the war fought in Helen's name: Troy.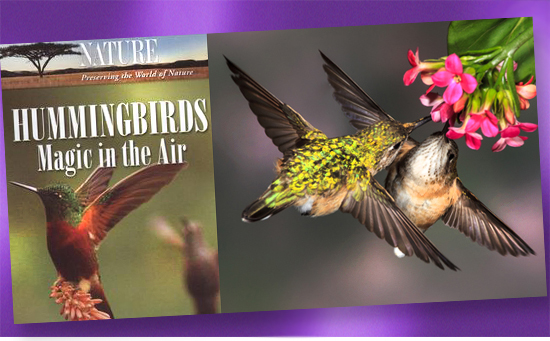 June 12 @ 7pm – Nature: Hummingbirds: Magic in the Air
Hummingbirds represent one of nature's most interesting paradoxes — they are the tiniest of birds, yet they qualify as some of the toughest and most energetic creatures on the planet. Knowledge gained from scientists currently making great breakthroughs in hummingbird biology makes this a perfect time to focus on these shimmering, flashing jewels of the natural world. Beautiful high-definition, high-speed footage of hummingbirds in the wild, combined with high-tech presentations of their remarkable abilities, help viewers to understand the world of hummingbirds as never before.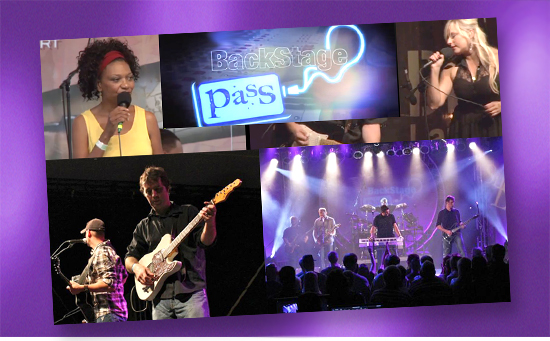 June 13 @ 9pm – Backstage Pass (Series)
Season four highlights from concerts at East Lansing's Albert White Theatre, Lansing JazzFest, OldTown BluesFest and Michigan Mosaic Music Festival. Featuring Eyde Evans Hyde, Heather Jones & Jones'n, Bryan Michael Fischer Band, Sena Erhardt Band, Gunnar and the Grizzly Boys, Brenda Loomis Band, Brian Lorente and The Usual Suspects, Home Again, Domestic Problems, Howling Diablos and Silent Lapse.
June 16 @ 8pm – Masterpiece Mystery: Inspector Lewis Series IV (Series)
Lewis and Hathaway are drawn into a darker side of Oxford while investigating the murder of a suburban babysitter. Will the babysitter's secret life help the detectives unravel a tangled web of lies and deceit to find their killer?
June 18 @ 7pm – American Experience: John D. Rockefeller
For decades, the Rockefeller name was despised in America — associated with John D. Rockefeller Sr.'s feared monopoly, Standard Oil. The world's first billionaire, Rockefeller held 90 percent of the world's oil refineries, 90 percent of the marketing of oil and a third of all the oil wells. Working methodically and secretly, he transformed an industry — and changed forever the way America did business. Though Rockefeller's only son dedicated his life to redeeming the family reputation, and Rockefeller had given away half his fortune by the end of his life, his philanthropy couldn't erase the memory of his predatory business practices.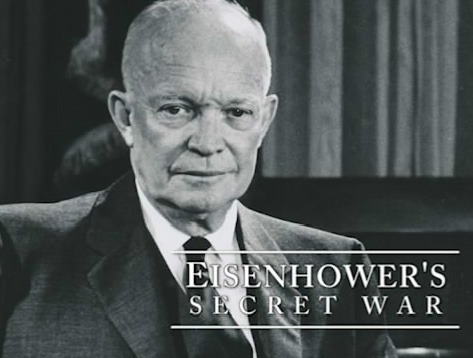 June 20 @ 8pm – Eisenhower's Secret War (Series)
Dwight D. Eisenhower did not aspire to be a politician; in fact, most of his colleagues had no idea whether he was a Democrat or a Republican. "Ike" was a military man his entire life. And not your ordinary rank-and-file military man, but the greatest hero of World War ll – a five-star general whose career goal in the nuclear age was to keep America secure from the continuing threats of communism.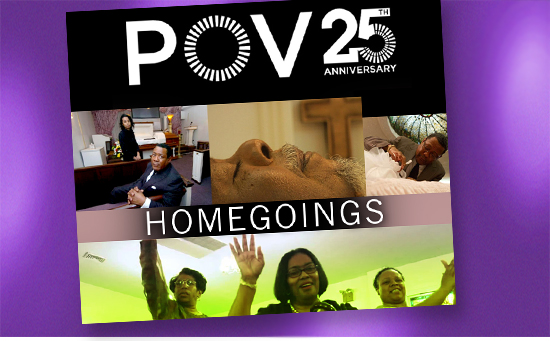 June 24 @ 9pm – POV: Homegoings
Through the eyes of Harlem funeral director Isaiah Owens, the beauty and grace of African-American funerals are brought to life. "Homegoings" takes an up-close look at the rarely seen world of undertaking in the black community, drawing on a rich palette of tradition, history and celebration. The film paints a portrait of the departed, their grieving families and a man who sends loved ones "home."
June 25 @ 7pm – American Experience: Henry Ford
HENRY FORD paints a fascinating portrait of a farm boy who rose from obscurity to become the most influential American innovator of the 20th century. Ford's Model T automobile and his five-dollar-a-day wage ushered in the modern world, earning Ford reverence from millions of Americans. Yet many of the changes he wrought deeply troubled the carmaker. In frustration, he lashed out at enemies, real and imagined, blamed Jews for the country's problems, bullied those who worked for him and exhibited great cruelty to his only son, often, it seemed, wishing to retreat to an idyllic fantasy of the past.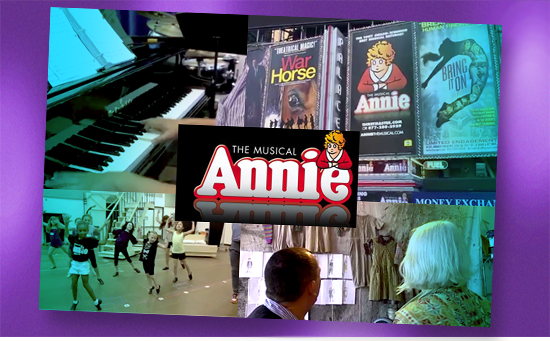 June 28 @ 8pm – Annie, It's the Hard Knock Life, From Script to Stage
The show-stopping musical Annie, its characters and its songs are timeless and classic. It's been 35 years since the little orphan Annie first stepped onto a Broadway stage. For Annie's return to Broadway, this documentary offers a memorable behind-the-scenes look at every step of a single Annie production number, from the earliest phases of discussion among the creative team, rehearsals with actors, to opening night on Broadway. Through the staging of the song "It's the Hard Knock Life," viewers are introduced to the work of the actors who play the orphans and the professionals who shape and contribute to the final production of the song.