May 2013 – TV Programming Highlights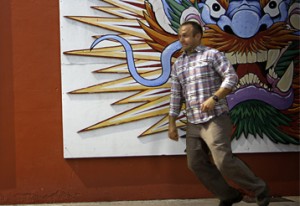 May 2 @ 7pm The Daytripper: Corpus Christi
Chet heads to the Texas coast to tour an aircraft carrier, walk aboard Columbus's ships, and learn about Texas's one-of-a-kind surfing culture, including Chet's own attempt at kite surfing.
May 4 – 11 KEDT Channel 16 Auction
Bid high and support your Community-owned Public Television station.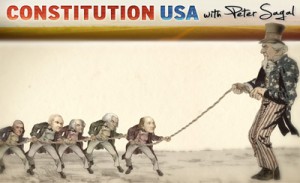 May 14 @ 8pm Constitution USA with Peter Sagal (series)
Breathing new life into the traditional civics lesson, Peter Sagal (host of NPR's "Wait, Wait … Don't Tell Me") travels across the country on a Harley Davidson to find out where the U.S. Constitution lives, how it works and how it doesn't; how it unites us as a nation and how it has nearly torn us apart. Sagal introduces some major constitutional debates today and talks with ordinary Americans and leading constitutional experts about what the Constitution actually says and what it means, the dramatic historical events and crises that have defined it, and why all this matters.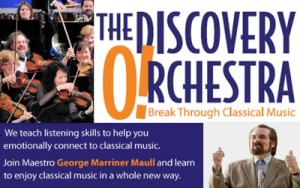 May 16 @ 8pm Discover Vivaldi's Four Season (series)
The entertaining, educational and enlightening Discover Vivaldi's Four Seasons immerses viewers in the delightful details of composer Antonio Vivaldi's masterpiece The Four Seasons (1723). Before a live audience, conductor-host George Marriner Maull, violin soloist Peter Winograd and the members of The Discovery Orchestra reveal the descriptive sonnets embedded within the score. After an interactive exploration of each season's concerto, the orchestra performs the piece in its entirety, providing an opportunity for the audience to enjoy an intensely focused, active listening experience.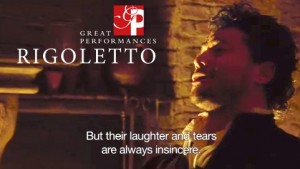 May 17 @ 8pm Great Performances at the Met: Rigoletto
Tony Award-winning director Michael Mayer (Spring Awakening) makes his Met debut with a new production of Verdi's Rigoletto. The new staging moves the opera's tragic events from a decadent 16th-century Italian court to the glitzy, depraved setting of the Las Vegas strip circa 1960. Polish tenor Piotr Beczala sings the Duke, an amoral lounge singer whose entourage includes the world-weary comedian Rigoletto, sung by Serbian baritone Željko Lučić. German soprano Diana Damrau sings the role of the innocent Gilda, Rigoletto's daughter and the victim of the predatory Duke. Michele Mariotti conducts his first company performances of the Verdi masterwork, which features one of the most famous arias in all of opera, "La donna è mobile."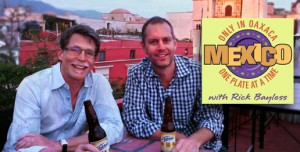 May 18 @ 2:30pm Mexico One Plate at a Time (series)
After eight seasons of exploring Mexico, we can't resist the allure of Oaxaca. For the ninth season of Chef Rick Bayless' highly-rated cooking and travel show, we're taking our viewers from Oaxaca City to Puerto Angel to explore the cuisine and culture that makes this wonderful state of Mexico irresistible.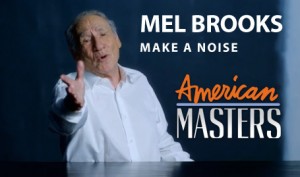 May 20 @ 8pm American Masters: Mel Brooks
"Mel Brooks: Make a Noise" profiles the larger-than-life, yet very private comedy giant. He has never authorized a biography and has requested that his friends not talk about him, making his participation in this AMERICAN MASTERS film a genuine first. Features new interviews with Brooks, Matthew Broderick, Nathan Lane, Cloris Leachman, Carl Reiner and Joan Rivers.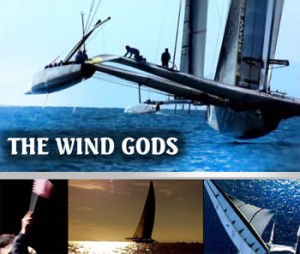 May 23 @ 9pm The Wind Gods
The Wind Gods is a thrilling, action-packed documentary relating the story of the 33rd America's Cup yacht race, in which Oracle Corporation owner Larry Ellison's American yacht USA-17, representing the Golden Gate Yacht Club, defeated the Swiss-owned Alinghi 5 yacht of Italian entrepreneur Ernesto Bertarelli. Beautifully shot with unique footage of the famous race, the film documents Ellison's effort to bring the America's Cup back to the United States after 18 years. The documentary is a powerful celebration of life on the ocean, and the men and women who spend their lives seeking to conquer it. Directed by Peabody-award winner Fritz Mitchell and produced by Skydance Productions, the soaring orchestral score by composer Pinar Toprak received the International Film Music Critics Association Award for Best Documentary Score in 2011.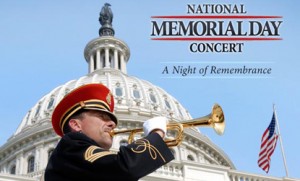 May 26 @ 7pm & 8:30pm National Memorial Day Concert
On the eve of Memorial Day, join co-hosts Joe Mantegna ("Criminal Minds") and Gary Sinise ("CSI: New York") for a night of remembrance featuring an all-star line-up performing with the National Symphony Orchestra. The 24th annual broadcast of the NATIONAL MEMORIAL DAY CONCERT airs live from the West Lawn of the U.S. Capitol before a concert audience of hundreds of thousands, millions more at home, and to our troops around the world on the American Forces Network.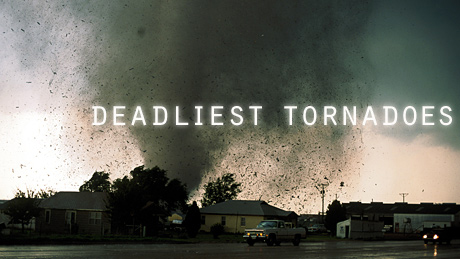 May 29 @ 9 PM NOVA "Oklahoma's Deadliest Tornadoes"
On May 20th 2013, a ferocious F5 tornado over a mile wide tore through Moore, Oklahoma, inflicting 24 deaths and obliterating entire neighborhoods. It was the third time an exceptionally violent tornado had struck the city in 14 years. Yet predicting when and where these killer storms will hit still poses a huge challenge. Why was 2011–the worst ever recorded tornado season that left 158 dead in Joplin, Missouri–followed by the quietest ever year of activity prior to the Moore disaster? Can improved radar and warning technology explain why so many fewer died in Moore than in Joplin? And will tornadoes get worse as Earth's climate heats up? In this NOVA special, we meet scientists in the front ranks of the battle to understand these extreme weather events. We also meet storm survivors whose lives have been upended, and learn how we can protect ourselves and our communities for the uncertain future.
May 30 @ 8pm 2013 National Geographic Bee
Each year thousands of schools in the United States participate in the National Geographic Bee using materials prepared by the National Geographic Society. The contest is designed to encourage teachers to include geography in their classrooms, spark student interest in the subject, and increase public awareness about geography. Schools with students in grades four through eight are eligible for this entertaining and challenging test of geographic knowledge. Alex Trebek hosts.