April 2013 – TV Programming Highlights
Watch Season 2 Preview on PBS. See more from Call the Midwife.
March 31 @ 7pm Call The Midwife – Season 2 (series)
Extended to eight episodes, BBC One's most successful new drama since ratings began sees the return of all its well-loved characters as well as some new faces. Nonnatus House opens its doors to warmly welcome the audience back into 1950s East End London and continues to follow Poplar's community of exceptional midwives and nursing nuns. The new series stays true to its roots — viewers can expect to see more births, babies and bicycling, plus blossoming romance from an unexpected quarter.
Watch Kind Hearted Woman Preview on PBS. See more from FRONTLINE.
April 1 @ 8pm & April 2 @ 8pm: Kind Hearted Woman (2 nights)
In a special two-part series, acclaimed filmmaker David Sutherland ("The Farmer's Wife," "Country Boys") creates an unforgettable portrait of Robin Charboneau, a 32-year-old divorced single mother and Oglala Sioux woman living on North Dakota's Spirit Lake Reservation. Sutherland follows Robin over three years as she struggles to raise her two children, further her education and heal herself from the wounds of sexual abuse she suffered as a child.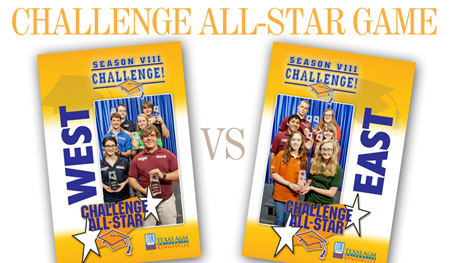 April 4 @ 7pm Challenge: All Star Game
See the "best of the best" compete in the annual All Star contest for fun and to win scholarships from Texas A&M University Kingsville.

April 4 @ 8pm Shelter Me: Let's Go Home
An inspiring series that celebrates shelter pets with positive and uplifting stories. The first story is about our hero firefighters who use shelter dogs for search-and-rescue.  These teams have been to the World Trade Center and helped look for survivors in the aftermath of Hurricane Katrina, Rita, Superstorm Sandy and the Joplin tornadoes. When a disaster strikes and people are buried, these search dogs will be the first on the scene to save you.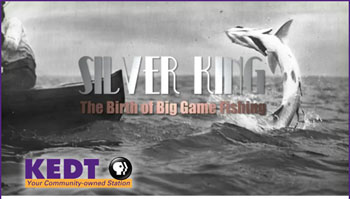 April 4 @ 9pm Silver King: The Birth of Big Game Fishing
A compelling look at the fish that fascinated and frustrated anglers for more than century — the massive, yet elusive, silver-scaled tarpon. On April 18, 1885, fisherman William H. Wood reeled in a 93-pound tarpon off Florida's Sanibel Island with only a bamboo rod and mullet for bait. That single, sensational catch made international news, revolutionized sport fishing and transformed Southwest Florida forever. As word spread of Wood's feat, the promise of catching this trophy fish lured anglers from around the world, including Presidents Theodore Roosevelt and Herbert Hoover, writers Ernest Hemingway and Zane Grey, inventor Thomas Edison and celebrities such as Mae West. Rare, archival film clips of early tarpon anglers, vintage film from the 1930s, '40s and '50s and dramatic modern footage combine to highlight the story behind the birth of big-game fishing and the conservation efforts in place now to protect this ancient species.

April 9 @ 7pm American Masters: Carol Burnett: A Woman of Character
America in the 1960s and 70s was in turmoil. The civil rights struggle, the war in Vietnam and the sexual revolution defined a nation in conflict. But at 10 o'clock every Saturday night, in dorms and dens, in living rooms and bedrooms across the country, Americans watched "The Carol Burnett Show." For 11 years, the wacky performer yelled like Tarzan and won — and sometimes broke — our hearts with her edgy, always sympathetic, characters. She could fall down a flight of stairs or hold her own in a duet with Julie Andrews. Yet, as with so many brilliant comedians, hers was a difficult childhood. A glimpse of something deeper and darker began to emerge in the dramatic career that followed her TV variety show.
April 10 @ 8pm NOVA: Australia's First 4 Billion Years (series)
Hidden in the red hills of Australia are clues to the mysteries of Earth's birth, how life arose and how it transformed the planet into the world we now live in. Experts unveil the earliest forms of life: an odd assortment of bacterial slime. Life like this would flood the atmosphere with oxygen and spark the biological revolution that conquered the planet. Travel with NOVA and host Dr. Richard Smith to meet the cast in the first scenes of the great drama of life on earth.
April 11 @ 8pm Energy at the Movies: 70 Years of Energy on the Big Screen
From the gushing geysers of Giant, to the plutonium-powered time machines of Back to the Future, Hollywood has entertained us with unforgettable, often iconic images of energy.  Whether intentional or not, films frequently serve as a snapshot of society, capturing sentiments of each time period. Using film clips as a historical road map, this is an entertaining lecture by energy expert and University of Texas at Austin professor Dr. Michael E. Webber about the ways influence how we think about energy, and in turn, and how we influence energy policy.
April 16 @ 7pm In Performance at the White House: Memphis Soul
Hosted by President and Mrs. Obama, MEMPHIS SOUL: IN PERFORMANCE AT THE WHITE HOUSE honors the memorable soul sounds from the mid- to late-1960s that came from Memphis, Tennessee and legendary labels like Stax-Volt Records, that featured artists such as Al Green, Mavis Staples, Carla Thomas, Otis Redding and many more. The evening pays homage to Memphis, a segregated city in the 1960s where many whites and blacks nonetheless came together to make soulful music, a mix of gospel and potent rhythmic grooves — known today as "Memphis Soul."

April 16 @ 8pm & 10pm The Central Park Five
THE CENTRAL PARK FIVE, a new film from award-winning filmmaker Ken Burns, tells the story of the five black and Latino teenagers from Harlem who were wrongly convicted of raping a white woman in New York City's Central Park in 1989. The film chronicles The Central Park Jogger case, for the first time from the perspective of these five teenagers whose lives were upended by this miscarriage of justice.
April 25 @ 7pm Challenge – 2013 Championship Game
Find out which school will win the Season 8 Challenge tournament and claim the Challenge Cup.
April 25 @ 9pm Papers: Stories of Undocumented Youth
Eleven million undocumented immigrants live in the United States. Of those, four and a half million were brought to the U.S. as children.  These are young people who were educated in American schools, hold American values, know only the U.S. as home and who, upon high school graduation, find the door to their future slammed shut.  It is against the law to work or drive. It is difficult, if not impossible in some states, to attend college. They live at risk of arrest, detention and deportation to countries they may not even remember. Currently, there is no path to citizenship for most of these young people.
April 26 @ 8pm Live from Lincoln Center:  Rodgers & Hammerstein's Carousel
One of spring's cultural highlights is the staging of Rodgers & Hammerstein's Carousel, the iconic American musical beloved by generations. The New York Philharmonic's production features a cast of stars drawn from Broadway and opera stages, including Kelli O'Hara as Julie Jordan and Nathan Gunn as Billy Bigelow; Rob Fisher conducts and John Rando directs.
April 29 @ 9pm Independent Lens: The Undocumented
The blistering deserts of southern Arizona have been littered with the scorched and desiccated bodies of more than 2,000 illegal border crossers in the past decade and a half. The grisly task of locating and identifying them falls to overwhelmed local coroners and tireless volunteers, who attempt to provide closure to devastated families.