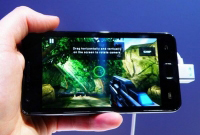 Have you ever wondered about the evolution of the home computer, iPhone, iPad, or other devices such as traffic lights which are such a part of our daily lives?  Now you can learn all about them in a new radio series, produced by the Texas A&M University—Kingsville Frank H. Dotterweich College of Engineering.   The program series is the brain-child of TAMUK's engineering dean, Dr. Stephan Nix.
The purpose of the program is to not only inform listeners about the development of some of these "marvels" of engineering, but also to play a role in promoting engineering as a career choice for area high school and college students.
"Community partnerships, like the Engineering Marvels series, created with Texas A&M University—Kingsville, have proven to be a wonderful way for KEDT to deliver programming that is of specific interest to our South Texas listeners," said Don Dunlap, President and General Manager of South Texas Public Broadcasting System, Inc..
New episodes of Engineering Marvels can be heard September 3, 2012 through November 23, 2012 on Monday morning at 7:04 a.m., with encores at 12:05 p.m. Wednesday; 4:33 p.m. Friday; and 10:04 a.m. Sunday, on KEDT-FM, 90.3, in Corpus Christi, and KVRT-FM, 90.7, in Victoria. Click on this link to hear past episodes of Engineering Marvels:
http://www.youtube.com/user/EngineeringMarvels
For More information on The Frank H. Dotterweich College of Engineering at Texas A&M University Kingsville go to:
http://www.tamuk.edu/engineering/